RYR's WORKPLACE WELLBEING: Consulting services for schools and organizations
The Covid-19 Pandemic has effectively changed how we live, work, and raise a family forever. It is likely we are all feeling similar emotions: overwhelm, sadness, anxiety, fear, and complete exhaustion from the never-ending uncertainty.
All of this is leading to an unprecedented number of staff and employees struggling with stress, burnout, and mental health challenges.
Realize Your Resilience consulting services provide a solution that builds mental fitness, boost wellbeing, increases belonging and unlocks unlimited potential.
BACKED BY SCIENCE: RYR's approach is grounded in the research supporting resilience as a key factor for improving employee wellbeing, happiness, engagement, performance, and success.
Research shows higher levels of resilience are directly related to better outcomes when living through a crisis, managing chronic disease and chronic pain, and improving emotional and physical health.
Highly resilient people are less likely to suffer burnout, more likely to have job satisfaction, and half as likely to quit. They are also:
31% more engaged
5 times more likely to experience good health
80% less likely to exhibit signs of depression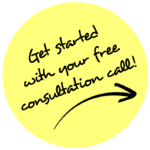 RYR's WORKPLACE CONSULTING METHOD
Are your employees, staff and leaders experiencing unprecedented stress, overwhelm, anxiety and burnout?
Are you ready to prioritize workplace wellbeing and build a culture where everyone is empowered to perform at their best, both professionally and personally?
Unlock your potential from the inside out!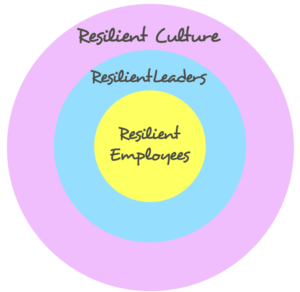 Building the capacity for resilient individuals from the inside out:
BUILD MENTAL FITNESS = improves emotional wellbeing, and mindfulness
BOOST WELLBEING = improves wellness, disease management, and behavioral health.
Building the capacity for resilient organizations from the outside in:
INCREASE BELONGING = improves engagement, performance, and productivity.
INCREASE PSYCHOLOGICAL SAFTEY = improves quality, learning behavior, innovation, and productivity